Watch
What time is it?
AAAAAADVENTURE TIME!
Well, that was pretty much obligatory. Hahah!
This was a group shot of us taken by

during the Fantasy Quest 2 event at Fernwood Gardens a couple of weeks ago. And then I vomited rainbows on it.
See more of our pictures and
mis
adventures and videos from that day on my journal!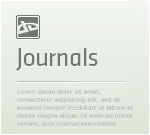 WHAT TIME IS IT? AAAADVENTURE TIME COSPLAY ...TIMEAdventure Time cosplay at Fantasy Quest 2A couple of weeks ago, we attended an event called Fantasy Quest 2. (The very first Fantasy Quest was when we cosplayed Harry Potter characters.)

It was a pretty special day for us because four years ago, we had our first shoot and bonding day with Ysabel :devsavingsunlight: at the venue, Fernwood Gardens.

We've been really into Adventure Time, so many months ago we decided we'd do AT cosplay, and that Fantasy Quest would be a fun opportunity to do so. :D It feels weird how we had been looking forward to this event for ages, and now it's over!

Picture credits:
:bulletwhite: some were taken by me an
Some stuff in this journal

Bacon pancakes! Grape jelly dawgs! Slender! Promcoming! Bubblegummy fun! Adventure Time vs. Legend of Korra! Adventure Creed! Jake vs. Kyubey! Ace powah!
Aki — Finn the Human
Melo — Jake the Dog
Alex — Prince Gumball
Ysabel — Marceline the Vampire Queen
Jin (that's me!) — Marshall Lee the Vampire King
Dom — Hunson Abadeer (a.k.a. Marceline's Dad, Eater of Fries)
Charmie — Ice Queen
Marien — Flame Princess (holding her own Finn doll like an adorable creeper)

Miguel made Finn's family sword/the Demon Sword!

photo by Ryan ~jrjs
rainbow vomit/post-processing by me *behindinfinity

Special thanks to Alice and Rabbit's Shop for supplying literally all of our cosplay contact lenses.

And also to Hatah Hatah for the Jake hat!
Related work!
Other places you can find me!

I update here semi-regularly

facebook.com/Jin.behindinfinity

Tweet me!

twitter.com/skybluedays

Art blog!

jinjoson.com

Tumblr

behindinfinity.tumblr.com/