Watch
This is what could happen if Mulan were made into a bad Hollywood action flick, or a satirical B-movie.
If it were a B-movie, High Expectations Asian Father says


CHILDREN, Y U NO MAKE A-MOVIE? YOU ARE NOT B-SIAN
I've kicked myself for this already, don't worry
Okay so my friends and I wanted to make a Chinese epic drama movie poster style group shot for our
Mulan
cosplay. This is what we managed:
After getting the shots for the previous poster idea, we had some extra time at the studio
while getting exponentially delirious from hunger
so we ended up with photos that were B-movie material.
And so this happened.
More silly photos from this shoot on my journal post: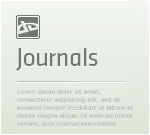 Mulan & PotC Photoshoot + Clinique PaintingDisney Cosplay Shoot!These pictures were from June last year I'M SORRYYYYY

First time we wore our our Disney cosplays was for Toycon 2011:
:thumb216898006:

The weekend after, a few of us got together to do a studio shoot because we were just excited, and I wanted to finally try out a pseudo movie poster photo treatment for cosplay photos. It was definitely a challenge. But it made me really happy to show my friends how the final images turned out. :D


:thumb216074283: :thumb215177746: :thumb281906542:



Test shot on Miguel :devmerkymerx: before he wore his Jack wig :lol:


Erving taking a REFLECTION SELF-PORTRAIT FACEBOOK D
Credits:

Jin as Mulan (as Ping)

Dom as Captain Li Shang

Bok as Ling
If you're looking for Tien Po and Yao, they'll be joining us in the future


photography by Erving

post-processing by me

background stock photos from
[link]

title was thought of last night when a bunch of us were hanging out and sort of overdosed on pizza, sugar and caffeine

We all put together our own Ping, Shang and Ling body armor, helping each other along the way

Ling's helmet by Artisan Custom Cosplay Wares

[link]

We picked out our own fabrics at a market, and I helped Charmie ~
yaoiangel14
pattern out parts of the costumes before we had them tailored

I'm not sure if this is worth mentioning but everyone's makeup was done by me, hahah