Watch
Our other Mulan cosplay photos:
About this photo:
When people think of the Disney movie for Mulan, their thoughts usually go immediately to fun parts like "I'll Make A Man Out Of You", but for this I wanted to focus on a somber moment.

One of the parts that made an impact on me while watching the film was when Mulan leads Khan out of the stable and looks down in a sadly pensive way. Then she takes one last glance at her home before bursting out the gate into the rainy night. I treated this photo as a loose interpretation of that one short moment of weakness [link] right before she charged away and absolutely could not go back on her decision.

That's just one of the reasons I really wanted to cosplay Mulan/Ping, being a character I can identify with in a lot of ways. It really helps when the people you care about make you realize what's really important, and inspire you to be braver than you think you are.

I'd also like to dedicate this to a girl named Rez, and her father. Stay strong. And thank you from me as well.
The theme of my uploads has been erratic lately, but I decided to follow up my previous post with another Mulan cosplay photo. I did it movie poster-style again, a technique I'm trying to refine and immensely enjoying nowadays.

This isn't the last of our Mulan photos, since we have yet to do a shoot with our other friends as more characters.

Credits:

Jin as Mulan (as Ping)

photography by Erving

post-processing by me

background stock photo from
[link]

armor and parts of the costume were made by me
Silly photos and behind-the-scenes stuff from this shoot on my journal post: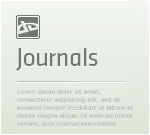 Mulan & PotC Photoshoot + Clinique PaintingDisney Cosplay Shoot!These pictures were from June last year I'M SORRYYYYY

First time we wore our our Disney cosplays was for Toycon 2011:
:thumb216898006:

The weekend after, a few of us got together to do a studio shoot because we were just excited, and I wanted to finally try out a pseudo movie poster photo treatment for cosplay photos. It was definitely a challenge. But it made me really happy to show my friends how the final images turned out. :D


:thumb216074283: :thumb215177746: :thumb281906542:



Test shot on Miguel :devmerkymerx: before he wore his Jack wig :lol:


Erving taking a REFLECTION SELF-PORTRAIT FACEBOOK D
Also from the same shoot:
Facebook | Twitter | Tumblr | Online Store