Here is an old photo of my Kenshin cosplay that I had not been able to post here until now. It's hard to believe this was from 4 years ago! Looking at this now, I can still remember the sensation of my sandals against the soft grass as I ran through that area, the pleasant November air, the golden sunlight through the trees, and the laughter of my friends.

Himura Kenshin cosplay, and color processing by Jin (me)

photo by
Sandra Dans
The passage of time is something I find so difficult to grasp. But I'm glad that through the years, Rurouni Kenshin still makes me feel as inspired as it did when I first saw it, and also that the bonds between me and my friends then have stayed strong.
Something I wrote back then that is still true until now:
Rurouni Kenshin will always have a special place in my heart. I have great admiration for the characters as individuals - especially Kenshin who greatly inspired me to strive to be a better person - but it's how they find strength and purpose through each other that makes them even more inspiring.

I've been re-reading the manga, watching my favorite parts of the anime and OVAs, and I really still love them as much as I did when I first started following RK all those years ago. I found myself getting teary-eyed a lot as I revisited the series, because now that certain people have come into my life, I could see bits of them and myself in the characters and how they relate to each other. They mean the world to me. If we lived in a less peaceful era, I know I'd rush off to risk my own life to save them if they were ever put in danger.

/
Journal entry, pictures, and outtakes from our Rurouni Kenshin photoshoot in 2008: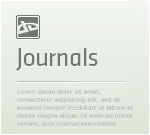 Rurouni Kenshin Photoshoot Outtakes!Previous Project

Naruto Shippuuden 6th ED: Broken Youth

Kenshin-gumi Photoshoot
I'm really happy we were finally able to have a proper photoshoot for Rurouni Kenshin! This won't be the last one, though - our friends will be joining us in the future as other characters. :D The weather has recently been unpredictable and often horrible, but we felt as though the sun shone just for us that day.

:thumb105006866: :thumb105224679:
:thumb105318213: :thumb105948572:

:thumb105577826: :thumb105114051:

:thumb105313671: :thumb105483993:

:thumb105437183: :thumb105032068:

:thumb105303738:

:thumb105683503:

:thumb106130039:

:iconbehindinfinity: my
Rurouni Kenshin cosplay gallery

[link]
Other places you can find me!
I update here semi-regularly facebook.com/Jin.behindinfinity
Tweet me! twitter.com/skybluedays
Art blog! jinjoson.com
Tumblr behindinfinity.tumblr.com/