Watch
Fate that connected us
Becomes undone and disappears into everyday life
Goodbye, my loved one... This is the end
Now we look go on without looking back

About the cosplay:
Last weekend was VOCA★FUSION, and since some friends and I were invited to be guests/hosts, Kat ~
moonlightflight
and I thought to do a cosplay based on our favorite Vocaloid song,
Just Be Friends
.
We made the flower wreaths ourselves, trying our best to make it as accurate to the original illustrations. I took progress shots of my process. You may see my process here: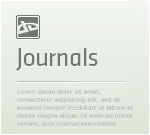 Vocaloid JBF Flower Wreath + Ciel lenses, etc.Jin's Flower Wreath ProcessSometime last May, Kat :devmoonlightflight: and I cosplayed our favorite Vocaloid song, "Just Be Friends".

Their outfits seem simple at a glance, but that actually makes things more complicated sometimes. Hahah. Despite Luka's dress looking like something you could probably find in a mall, Charmie :devyaoiangel14: made the dress from scratch exactly as it looked in the artwork, just for Kat :devmoonlightflight:. Kat and I also did our best with the part of their outfits that had the most amount of detail (which also happens to be our favorite parts) — the flower wreaths.

I have some pictures of the progress

About Just Be Friends:
Personally, I was initially drawn to the song because of the art style in the video, and then I liked the catchy, seemingly upbeat melody of it. Later on I noticed the lyrics and I was like, OUCH. Right in the feels

[link]
</3
Nonetheless it is a great song with heartbreakingly beautiful lyrics, and I encourage you give it a listen if you haven't. It spawned a lot of covers, a lot of which I also enjoyed. One of my favorites is this male version by Rapbit and Zebra

[link]

About the photo:
Going back to the photo — It looks like it was shot in a studio but this is actually just taken during the event! Erving always works his photography and lighting magic for us.

And as somber as Kat and I look in this photo, that's about how crazy happy and out-of-character we were that day when we weren't posing for pictures.

Kat — Megurine Luka
Jin — Luka's ex-boyfriend (haha)

photo by Erving Go
cleanup/editing by me *behindinfinity

wreaths made by me *behindinfinity and Kat ~moonlightflight
Kat's dress sewn by Charmie ~yaoiangel14
my outfit was put together by me and Kat
wigs styled by me


A little extra fluff:
It was a nice little vacation to just be able to hang out with friends, and also with Singaporean guests

and

last Sunday. Chilling out at Vocaloid Manor was the best, hahah! We even got a really sweet package and letter from friends in Indonesia.

I'll write more about the event later on. I owe you guys a blog post as always! But I've got some projects to finish first right now!
Until then, you may check out my Facebook page for little updates

facebook.com/Jin.behindinfinity

I've got some posts about VOCA★FUSION there too!
You can also tweet me if you wish!

@
skybluedays