Edited this somewhat old entry to fully utilize my subscription.
, I thought I'd share the Death Note ones as well.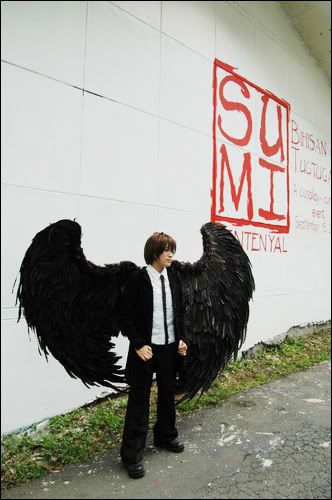 So here's my interpretation of Light's self-appointed title "God of the New World", inspired by a particular frame in the first opening of the anime. (During the part that goes "
sekaiiii oooooo~
")
requisite group shot (but Naomi kind of disappeared)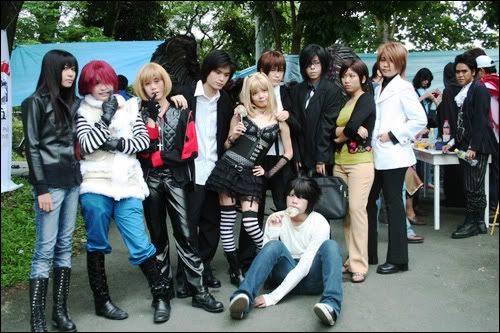 ah, there we go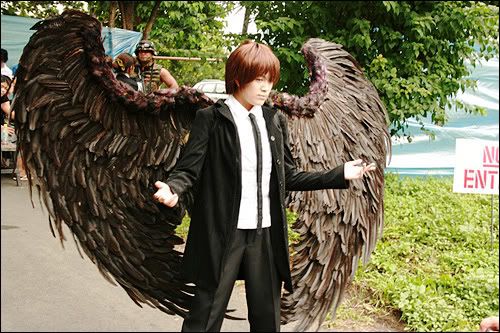 I'll go ahead and answer some FAQs about my wings
1. They weren't heavy or uncomfortable at all.
But I did unknowingly whack a lot of people's faces while walking.
2. No, I did not have to kill a flock of birds for them.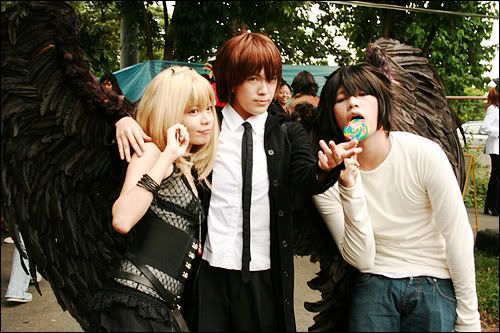 with Misa and L
we let him wear shoes because last time he went to a con barefoot, he nearly stepped on broken glass
awwww let's all melt now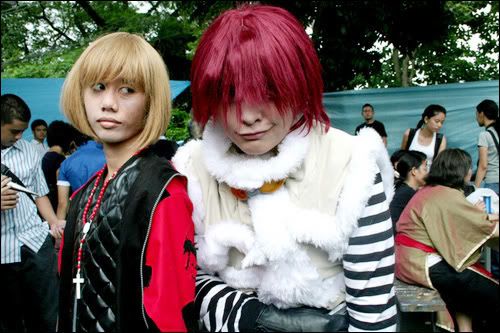 scarred Mello with Matt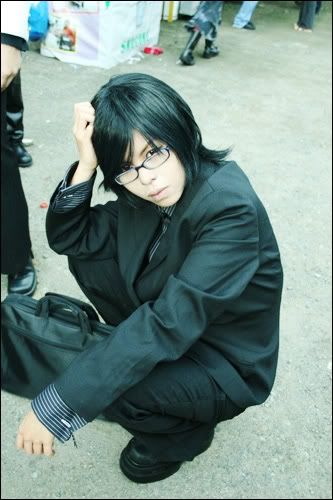 hottest Kira fanboy ever, yes
the REAL Ryuuga Hideki and L a.k.a. Ryuuga Hideki
Ryuuga Hideki chooses C2
teen idols Ryuuga Hideki and Amane Misa pose with fans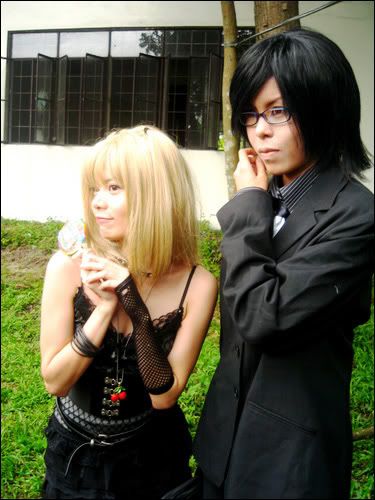 Misa and Teru
snack time for Matty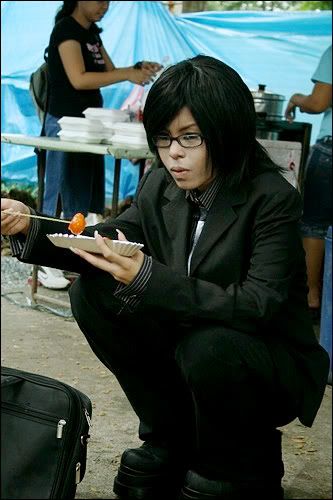 ...and Teru, as well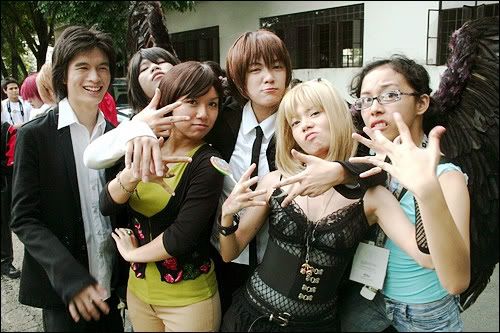 that's mah dawgz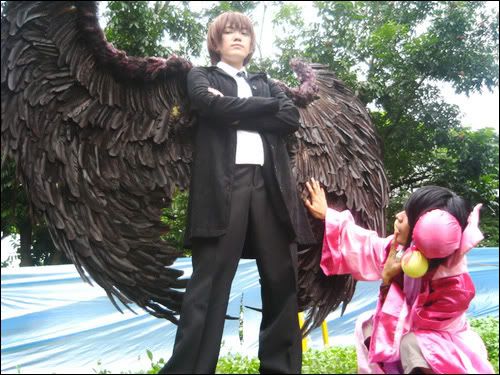 Cherry crossplayer FTW. "Oh, Light. Your wings are so big!"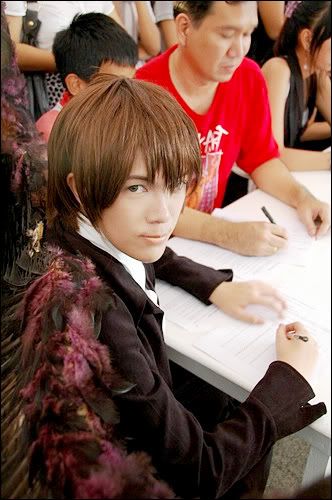 I was a special guest judge for the cosplay competition. Hope I didn't accidentally do the judging on a piece of Death Note.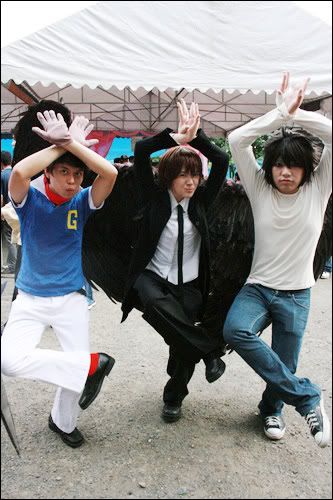 KATAYAMAGELION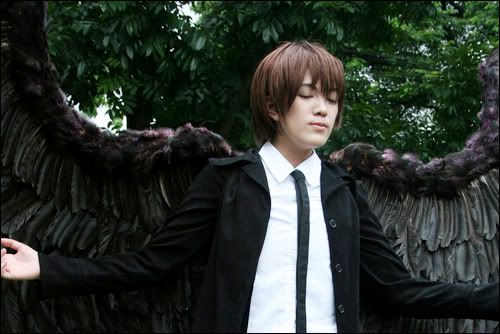 one Kira
two Kiras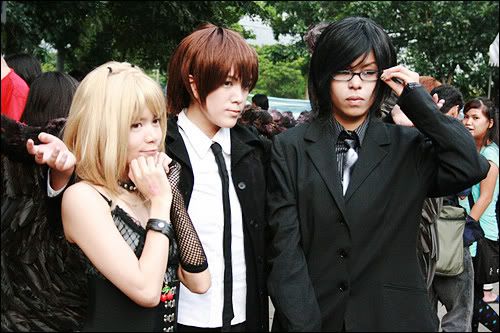 three people who think Light Yagami is god
And then there was a request for fanservice. L and I looked at each other, bewildered. Then everything was a blur and then a day after, our friend uploaded pictures and here they are. In the form of a...
And after the con, we headed over to a mall to have dinner. But first...
the investigation team and teen idol Ryuuga Hideki settle down for dinner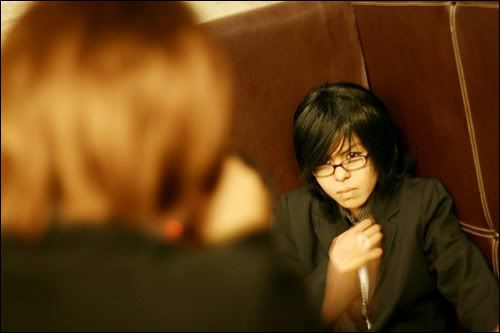 but Light and Teru went elsewhere to... do business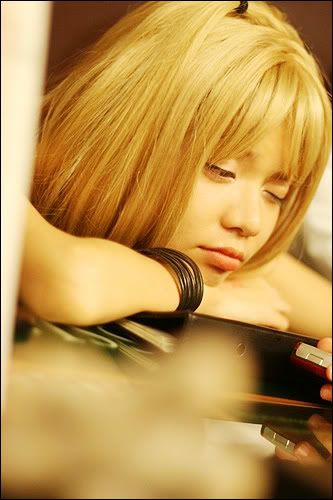 Misa was exhausted and starving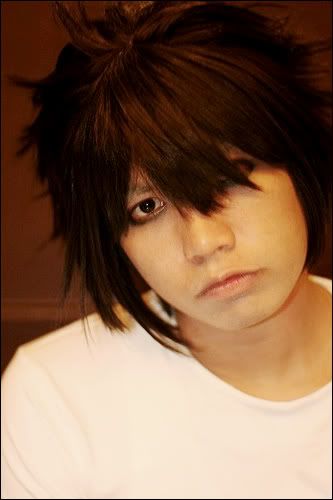 L was also languid until the drinks arrived
then he and Matsuda got a little crazy
paparazzi shot of Misa
me and my bitches <3
special performance by Ryuuga Hideki
and the best back-up dancers in the world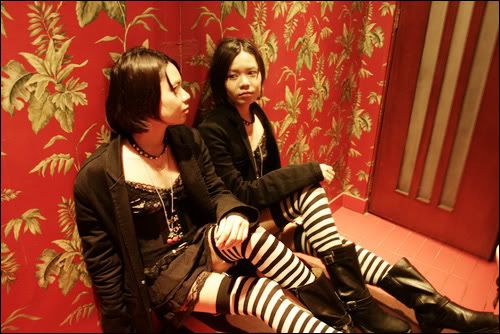 suddenly, Misa turned into Nana Osaki
and then we started getting all gangsta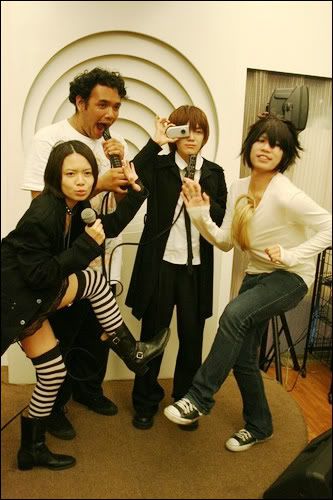 This Picture Cannot Be Explained #1
(Do you like my cyborg eye?)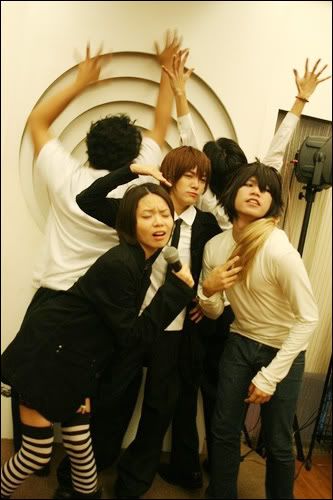 This Picture Cannot Be Explained #2
(I was dancing Hare Hare Yukai. WTF.)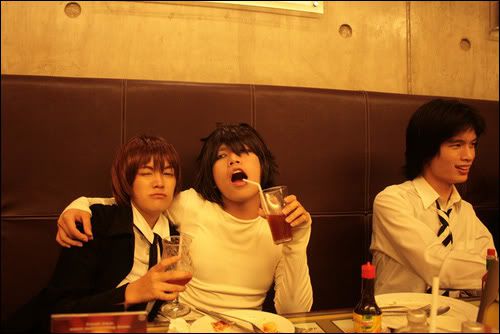 Drunk? Who's drunk?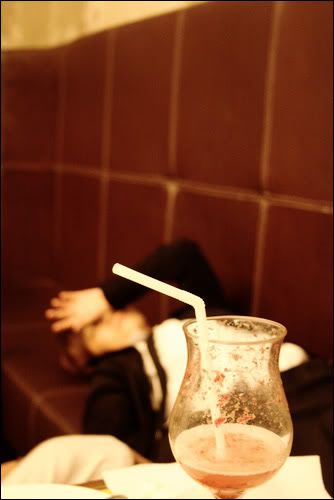 daiquiri = 1
Light Yagami = 0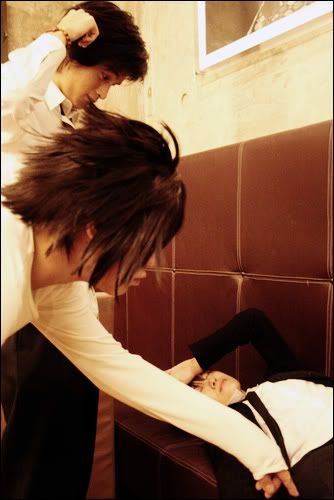 "Matsuda, what shall we do with the body? Wait, why am I asking
you
?"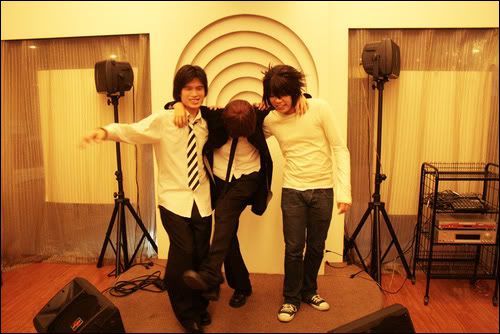 Suddenly, drunken cancan.
and then Takada took advantage and tried to get some Light x L photos and videos to sell to yaoi fangirls
That's it for now! Gah, I really should remember to organize the photos from the more recent Death Note photoshoot. I planned to upload just a few more and give my friends the chance to upload other pictures because there's a little too much DN in here already.

And I'm just about ready to retire my Light Yagami cosplay. There are just a few more things that need to be taken care of. XD
dWarped Journal CSS is based on the Warped template design by Six Shooter Media. It's avaliable here at deviantArt under the Creative Commons Attribution v2.5.